Oregon Dept. of Justice seeks to settle with Gushwa on sex misconduct charges
Posted:
Updated: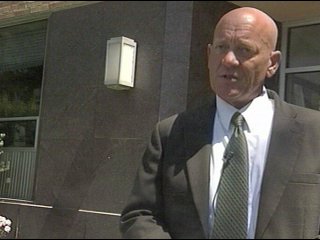 UMATILLA COUNTY, Ore. -- Oregon Department of Justice Director of Communication and Policy, Tony Greene says, the state is seeking to settle the misconduct case against Umatilla County District Attorney Dean Gushwa.
The DOJ asked the Umatilla Circuit Court to schedule a settlement conference. Green says 90% of suits, even criminal ones do not go to court. He says this request is not out of the ordinary.
"The idea is to see if there is common ground between the two sides to resolve the case short of a trial, save the tax payers money, protect the victims from having to testify. And find a just resolution to the case," says Green.
Gushwa is accused of intimidating and threatening two women assistants in the district attorney's office to have sexual relations with him from late 2008 to mid-2010.
He took a leave of office in August 2010, in the wake of the investigation that has led to five charges of official misconduct, misdemeanors in Oregon.
Gushwa's attorney, William E. Perkinson, released this statement about Gushwa's position on the settlement conference request.
"After much discussion with my client of the State's desire for a settlement conference, I wish to formally notify you that Mr. Gushwa does not object to the Court scheduling a settlement conference in this matter. Although reluctant to do so based on his firm belief in his eventual acquittal, Mr. Gushwa is willing to attend the conference requested by the state. "
The Court is to decide whether a settlement conference will take place. There is no time line for when the decision will come in.