CBC's Farrington: A Master at Developing Talent
Posted:
Updated: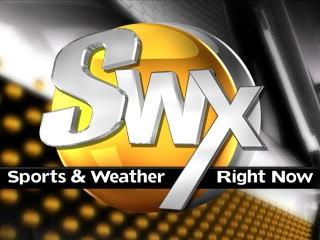 PASCO, Wash. -- The CBC baseball team has some work to do if they are to win another NWAACC Eastern Region Crown. The teams sits 3rd in the standings going into Saturday's doubleheader with Walla Walla. But, Hawks Head Coach Steve Farrington definitely has the experience to lead CBC forward.@
Farrington is a baseball lifer. He's been coaching at various levels for 35 years, including American Legion all the up to the D-I Level at Washington State. He takes pride in developing young talent.
"We try to be the best we can be at that," said Farrington. "[We want players to be in] pursuit of becoming a more complete ball player."
"He really breaks it down and gives us a good opportunity for success, both individually and as a team," said Hawks Infielder/Outfielder Erick Raynes. He puts a plan into place and we follow it because we respect him so much."
Farrington is now in his 3rd year as the Hawks head coach. During his first 2 years, he won the NWAACC Eastern Region Title. He's also seen 10 of his players move on to D-I Programs and three get drafted into major league baseball.
"It's nice to know people and the doors open up if you have kids that can play," said Farrington.@
"We try to soak in as much information as we can," said freshman infielder Britt Hammer. "Every practice is hard and long and we're just taking all the information we can from coach Farrington. Hopefully, we can all go to the next level and play more baseball."
They call Coach Farrington "Iron Mike" for the way he approaches his practices. He'll throw about a 1,000 pitches to his players, evaluating and developing his young talent. All that practice is part of the reason he's had so much success throughout his entire coaching career.