Several 509 Fitness members have yet to receive refunds
Posted:
Updated: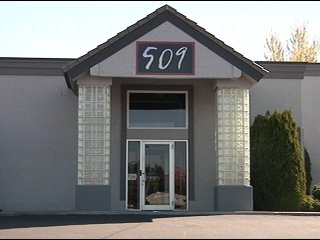 KENNEWICK, Wash. -- Sunday, March 21st, many members of 509 Fitness on 540 North Colorado Street in Kennewick learned they no longer belonged to a gym.

"Out of Business, Gym Closed, and a Refunds are Promised within 14 days" signs were posted on the doors.
April 8th, those signs are down and several people have yet to receive their checks.
March 24th, Jason Sleater, one of the owners of the gym said in a television interview with KNDU, he's already began issuing refunds. "Myself and Jeremy Appleby will be personally issuing checks to refund our members, the pro-rated amount, their paid in full pro-rated amount, and enhancement fees," said Sleater.
That refund check was promised within 14 days of Monday, March 21st.
"They said they would give us a refund in 14 days, it's been 15 days now. No one I've talked to has gotten anything," says former member, of the $19.60 enhancement fee that was taken out of his account in February.
The former member says he spoke to about a dozen other members who also did not get a refund.
Brittney Burford, a former 509 employee and gym member said her mother did get a refund, but after going through ASF International, the third party billing company. Burford says she was refunded the April fee.
Two other members, are still waiting on refund checks after paying for the yearly membership up front.

KNDU also tried to contact the owners, Jason Sleater and Jeremy Appleby for a comment, but they couldn't be reached today.
Kennewick Police Detective Rick Runge says he's investigating the case for possible fraud charges.