Watch D.O.G.S. to launch in Selah
Posted:
Updated: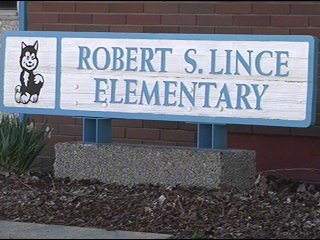 SELAH, Wash. -- A nationally recognized program, combining school and parents called Watch D.O.G.S. is set to launch in Selah this week.
Watch D.O.G.S., stands for Dads of Great Students. It's a program made up of volunteer dads.
About 20 Watch Dog dads have already signed up to volunteer at Robert Lince Elementary School.
It's a program, Robert Lince PTO president Leana Anderson hopes will catch on with other school districts. "We need more volunteers in the school. So I decided this is one way to get these dad involved in our school," Anderson said.
Anderson says she moved to Selah from Vancouver, Wash., three years ago. She says one of the dad started the Watch D.O.G.S. program at Salmon Creek Elementary.
Today, there are approximately 50 schools nationwide that participate in Watch D.O.G.S.
"The goal is to have a Watch Dog, every single day to finish out the school year," Anderson said.
The dads volunteer during school hours; helping to mentor kids with reading, as well as playing with them during recess time.
Bryan Brownlee, father of a first grader, believes this program will really help boost student morale and says, "to see a father figure in school, to have them go through the halls and have the kids respond to you. It's really amazing. The kids are just as excited about us being here."
Watch D.O.G.S. in Selah, officially kicks off Wednesday night with a pizza party from 6 to 8:00 p.m., in the John Campbell Elementary's Sunset Gym. The event is open to parents and students of both John Campbell and Robert Lince Elementary Schools.
For more information about Watch D.O.G.S., visit: http://www.fathers.com/content/index.php?option=com_content&task=view&id=22&Itemid=61.