Americans/Chiefs Game 4: A Game for the Ages
Posted:
Updated: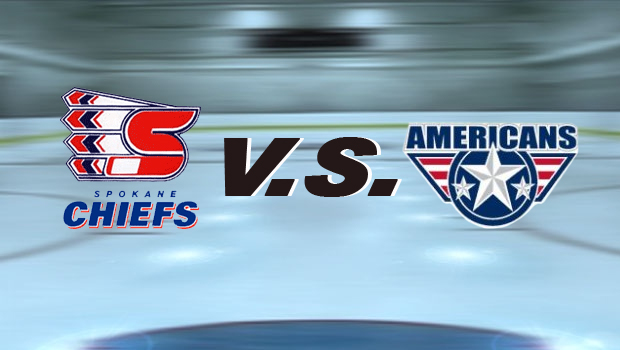 Kennewick, WA---
Many of us Tri-City and Spokane fans think back to that epic Ams Chiefs playoff series in 2008. Seven playoff games. Three ending in double overtime. Last night's game four playoff match-up between the two, was just as good.
Just five minutes into the second period of game four the Ams trailed 2-0. When Tyler Johnson buried a short handed goal. 33 seconds later, the Americans struck back, on a Patrick Holland power play goal. Igniting a three goal second period giving the Ams a 3-2 lead heading into the third, and the fans a reason to roar.
Head coach Jim Hiller said, "I thought the building got alive when we scored that one, and we saw our guys push through the rest of the game at that point."
Johnson again, would find a way tying things up at three, forcing overtime. One was not enough, as Brendan Shinnimin failed to cash in on a penalty shot. In the second overtime, defenseman Tyler Schmidt made that missed opportunity a distant memory, as jubilation filled the arena.
Ams netminder Drew Owsley said, "Huge goal for us in the series. It could be the turning point."
Schmidt added, "Felt good to have that overtime winner. Never had one before, so that felt really good. Comeback and make that impact."
Spokane head coach Don Nachbaur said, "They had the last puck to the net and that's the story right there. I'm going to say it again we had chances in overtime to. It could be different series right now."
Hiller added, "Now I think we're in that real playoff mindset and that bodes well for us going forward."
Schmidt's first career overtime game winner even's the series at two games a piece, with game five Sunday night at the Toyota Center.