Proposed budget cuts hit mental health hard
Posted:
Updated: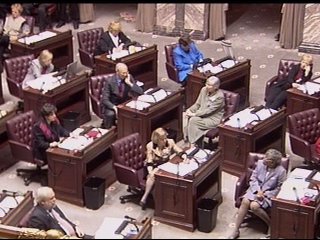 KENNEWICK, Wash. -- We finally know how the proposed budgets from lawmakers in Olympia will affect mental health. And the answer is more cuts and reduced funding.
"The disparity in services between those who have medicaid eligibility and those who don't is growing," says Ed Thornbrugh, administrator for the Benton - Franklin County Department of Human Services.
And if proposed budgets out of Olympia go into effect, it will mean much needed state funding to mental health will go away. Mental health services receive their funding from two places, medicaid and state money.
Many low income people rely on the state funding. The house wants to get rid of $18 million and the senate is looking to slash $17 million. But what does that mean to people who need the help?
"We're talking about higher out of pocket expenses for people who may not be able to afford it. That may affect their decision to pursue care," explains Thornbrugh.
But when they look for help, their only source will be the Benton Franklin crisis response unit. "I think we can be looking at an increased volume of crisis clients. I think that we'll have to become incredibly creative in trying to figure out what services these folks can be offered," says Gordon Cable, manager of the crisis unit.
The entire process still has to go the governor, but Thornbrugh is ready for whatever comes out of Olympia,"We'll do the best we can with what we do have, and we'll plan to meet the community's needs as much as we can."