Middle school students caught with marijuana
Posted:
Updated: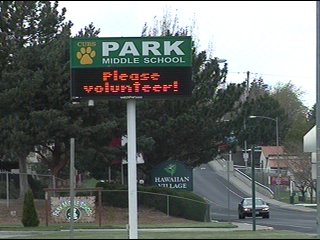 KENNEWICK, Wash. -- April 20th, also known as 4/20, is a day marijuana smokers consider a holiday. The question is: did it lead to a pot bust at a local middle school? Police have questioned 7 students at Park Middle School in Kennewick for either buying or carrying marijuana on Wednesday. Of the 7 Park Middle School students involved, two were charged with possession of marijuana.
Kennewick Police did arrest three adults. They didn't have to search very far; the adults live right across the street, at the Heatherstone Apartments. Police say the group of kids, ranging from ages 11 to 13, went to the complex to buy the narcotics.
It all started when the school's Resource Officer and Assistant Principal noticed a marijuana smell coming from one of the 7th grader's lockers.
Lorraine Cooper with the Kennewick School District said, "they are trained to be very watchful and they know the signs they need to look for in order to prevent all kinds of behaviors we're trying to mitigate our schools."
Park Middle School is not the only school where things like this happen. Last school year, in 2010 there were 112 drug cases in Kennewick schools, 113 in Pasco and 48 in Richland.
The three adults from Wednesday's case are facing a variety of charges. Justin Dixon is charged with delivery of a controlled substance. His girlfriend, Ashley Holcroft was arrested on an outstanding warrant. Jon Miller was arrested for possession of marijuana.