Honor flights help vets see national memorial
Posted:
Updated: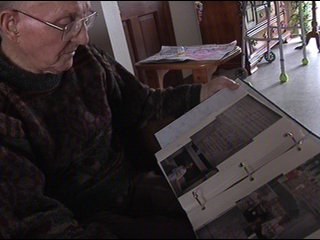 KENNEWICK, Wash. -- 90 year old Bane Blakenship can still remember the hell he was surrounded by when he served as a medic during World War II.
"So I got shot at when my buddy got shot through the head with the red cross brand on his head," says Blakenship.
For vets like Blakenship, time is fragile. Something he was reminded of when Inland Northwest Honor Flights flew him and others to Washington, D.C. to visit the World War II memorial, "Yeah, we lost one of our people on my flight. He had died in bed the first night we landed there," says Blakenship.
Death is something the former paratrooper knows well from his days in the war, and now in his later years, he's happy he had a chance to make the trip last August.
"Just unbelievable to see something out there in the middle of nowhere, all these huge statues sticking up and they all had imprints on them that somehow they made them into statues," explains the army vet.
The organization flies vets out of Spokane to various monuments in the nation's capital. Some of those men including folks in the Tri-Cities will leave next Monday.
Navy vet John Perry of Richland leaves in June, and sums up his feelings this way. "anticipation. Looking forward to it. And I still got my World War II blues uniforms," says Perry.
While Perry prepares for his chance to see a memorial honoring veterans like him, people like Blakenship still think of the men who died on the battlefield and at home, "I feel sorry for the ones that couldn't make it."