RSD finding energy efficient ways to balance its budget
Posted:
Updated: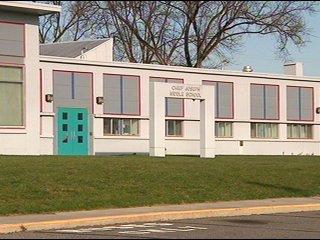 RICHLAND, Wash.-- Recent state budget cuts have left school districts scrambling to find ways to balance their own budgets. The Richland School District has hired the McKinstry Company to help it save some green by going green.
RSD says it spends about $2-million dollars a year on utility bills. The company says it has come up with ways to save $400,000 a year. The savings are a mixture of simple measures, such as adjusting lights or temperatures, and upgrading equipment that is aging and not energy efficient.
Mark Panther, the Executive Director of Support Services for RSD, says "Some of the older schools utilize technology that is not very energy efficient. So we've been looking at doing some investment grade audits of those schools. " He explains, "If we replace, for example, some of the HVAC equipment, the heating and cooling equipment, there's a savings we could realize and get a return on our investment in a relatively short period of time."
Panther says Chief Joseph Middle School, for example, was built in the early 1950s. It doesn't have timers on the lights, has an old heating/cooling system, concrete walls with no insulation, and windows that let heat/cold into the building. Kevin Knodel, Director of Facilities and Operations, explains, "The windows on the doors, they're all single pane windows, which are not energy efficient. And then all the windows in the actual classrooms are all aluminum frames, which transfer heat and cooling, so they're not energy efficient either."
The district hopes to pay for upgrades like that with grant money. "If there's federal or state grants that come out, or buy back programs, that we could take advantage of, we want to be able to do that," says Panther.
Panther says the district is looking into some utility software and more smart meters to help track what they're spending on things like electricity and natural gas. He says the energy assessment done by McKinstry found a $20,000 billing error and helped the district get that money back.
RSD is planning to work on simple fixes, like educating the staff and teachers about turning off lights, right away. In the mean time, it'll continue working with the company to identify and decide on ways to save even more money.