High arsenic in Eltopia water
Posted:
Updated: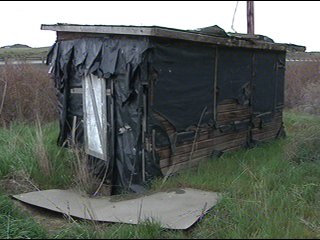 ELTOPIA, Wash.- Most of us take clean water for granted, but for those who don't have it the need is clear.
"Essential, because it really is to everyday life, we have water that's not acceptable to small children and infants," says 25 year resident Debra Klug.
That's how people in Eltopia, an unincorporated community of 24 households in Franklin County, feel.
Their well water repeatedly tests higher for levels of arsenic than the Washington State Department of Health recommends for drinking, and at times has also tested positive for bacteria and high levels of nitrates.
"It's right next to the 395 highway, the Esquatzel waste way, railroad tracks and the age of the whole system is from 1902." says President of the Eltopia Water Association Ivan Halverson.
Long-term exposure to small amounts of arsenic can increase the risk of developing bladder, lung, liver, kidney and prostate cancer.
Those facts are in the back of most people's minds in Eltopia.
"How do I make the baby's formula, oh no where's the bottled water. Do I boil this spaghetti, oh no better use bottled water if I'm going to cook pasta tonight," says Klug.
The community with the help of HARMS Engineering is taking steps toward drilling a new well, and has applied for a federal grant to fund most of the project.
"Since they are low to moderate income paying for $800,000 worth of work isn't really within they're ability to pay for it," says HARMS Project Engineer Christy Batayola.
But with the federal government cutting spending many are wondering if they'll get the grant. Leaving some people with the same worries they've had for years.
"You question everything you do with it so you bring in bottled water. It grows great plants in my yard, but it's not what I want to give my grandchildren or my great grandchildren," says Klug.