Fatalities have troopers asking people to buckle up
Posted:
Updated: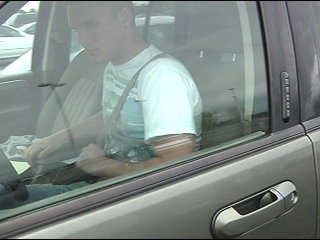 KENNEWICK, Wash. -- Easter weekend was a busy one for the Washington State Patrol, but it's one they wish was more uneventful.
"There were multiple families that had their lives turned, torn apart this whole weekend," explains Sergeant Jody Metz of the Washington State Patrol.
Metz had to call the families of 24 year old Trevor Peterson of West Richland, and 21 year old Michael Hernandez of Pasco. Both were killed in car accidents along different areas on I-82 Saturday night.
"The manufacturers, they put a lot of time and a lot of effort into making the car safe for all the public, but if you get in and leave that seat belt hanging, you're cutting your chances in half," says Metz.
Chances that 17 year old Cody Rush isn't taking. He describes it as a habit to buckle up, but says not all his friends share the same feeling, "there's a mix between not wearing and wearing it because they feel like it's not going to be a big deal because they think they're really good drivers, but anything can happen."
Anything can happen, and with over 300 tickets written this year, one fatal mistake could have your family hearing this, "I'm here to tell you that your loved one has passed because they were involved in a preventable incident. Preventable incident being maybe they would've survived had they been wearing their seat belt," says Metz.
The Washington State Patrol hopes accidents like the ones this weekend will make more people buckle up, but if it doesn't they'll be ready to issue $124.00 tickets to get the message across.