Newest Deadliest Catch Captain from Walla Walla
Posted:
Updated: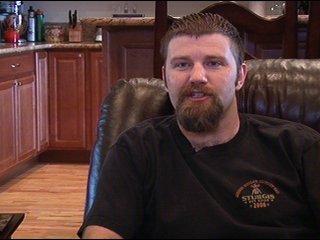 WALLA WALLA, Wash.-- One of the newest captains on Discovery Channel's hit show "Deadliest Catch" is from Walla Walla.
Captain Scott Campbell Jr. has been fishing since he was a teenager, but this is his first season on "Deadliest Catch," which is now in its 7th season documents fisherman who risk their lives on the Bering Sea to catch crab. He says, "It's a neat experience for people to see what your lifestyle really is about and what it takes to put that crab on the table."
The second-generation fisherman has lived in Walla Walla since he was ten years-old. He now has a house there with his wife and 2 daughters. Now that the show is airing, he's adjusting to his new-found fame his a small town and all over the country. Capt. Campbell says, "It's been a little crazy here in Walla Walla because everybody knows me. Now that I've been on the show, they come up and they're like 'Hey, I've seen you on TV' and they get pretty excited about it. I have a lot of people when I go to the store, they'll say 'Hey, aren't you that guy on the show?' It's been a real neat experience."
Campbell was excited when Discovery asked him to do the show because every fish man loves sharing his story. "Now they get to see what we actually do and a lot of people say 'Man, I had no idea... I knew you fished in Alaska, but I didn't know that's what you did!"
You may not see him around town a lot because he spends up to eight months a year at sea, but when he's at home he still can't stay away from the water. Campbell says, "I spend a lot of time on the river in the summer boating. We enjoy boating. It's something we all do as a family and my family time is very important to me when I'm at home."
You can catch Campbell on the Discovery Channel on Tuesday nights.