Housing needs for farm workers addressed
Posted:
Updated: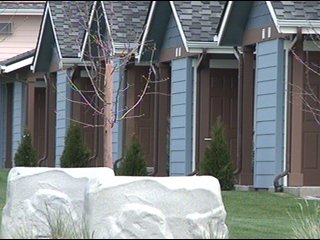 PASCO, Wash. -- The food that grows on vines and is purchased in the market is picked by farm workers. But these people don't just pick fruit and veggies, they help fuel an important part of our economy.
"It's important because if we don't have the people to harvest the crop, we can't obviously make an income," explains asparagus farmer Bryan Lynch.
Lynch needs the extra hands in the field to cut his crop. He can't afford to pay large amounts, but can't afford to go without the help. Picking the crop requires agriculture skills that determine what and how you eat.
"They just didn't go the market and get it, it has to get there. Somebody's has to get it there and we need the people to pick it. To bring it, pick it out, take it to the grocery and there's a lot behind the scenes that most consumers don't understand," says Lynch.
Farmers need the workers, but the workers need places to live. Places that sometimes can be dangerous.
"There are examples of houses and housing situations around the tri-cities as well that are already below standard,"say a Rev. Dan Barnett of St. Patrick's Catholic Church.
Father Barnett oversees a church that has many farm workers and knows the new Bishop Topel Haven housing complex in Pasco is a step up for the workers. It's scheduled to be dedicated tomorrow.
"They're good apartments, they're well made, they're efficient, energy efficient and they're dignified. So a family can be proud to live in them and they have a right to that, as a human being," Barnett.
Space inside the new housing complex is going fast. Out of the 43 units, 31 are already filled, and people with Catholic Charities expect the other units to be filled soon.