Local Red Cross helping storm-ravaged South
Posted:
Updated: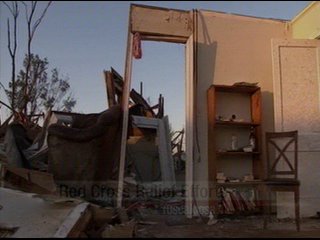 YAKIMA, Wash. -- Red Cross chapters in our region, including Yakima, are sending help to the South after tornadoes ripped through several states last week.
Stephanie Hakala, with the Yakima Red Cross chapter, will leave Tuesday morning to help with relief efforts. She'll be joined by Tory Feilder who's already in Birmingham, Alabama.
Benton-Franklin Red Cross disaster services volunteer, Zonia Quero-Ziada of Kennewick left from the Pasco airport Monday afternoon. Zonia will help with relief operations in northern Mississippi. She'll be joined by two other volunteers in the next couple of days.
Executive director Jenny Carkner, with the Kittitas County Red Cross chapter, left last Friday for Birmingham. A second volunteer from Ellensburg, Jamie Hill, will be helping with relief efforts for the next three weeks.
Government analysts say there were more than 300 tornadoes during last week's outbreak, including a record-setting 226 in one day.
The death toll continues to rise, with more than 340 people dead.
Hakala, and the rest of the Red Cross volunteers and staff members, will join the thousands of volunteers already deployed. Each volunteer is expected to help with the relief efforts for at least two weeks.
"People have been devastated. You know, even local volunteers have lost homes, have lost family members," explains Hakala. "So then they start working out from there. Who is available, who can come and help because the infrastructure has been so sorely damaged."
The American Red Cross has set up relief operations in Alabama, Georgia, Tennessee, Missouri, Mississippi, Arkansas, Iowa, North Carolina and Virginia.
As of Sunday, the Red Cross has served more than 314,000 meals and snacks; opened 90 shelters; provided 5,900 health and mental consultations; and distributed more than 35,700 items, including toiletries and cleaning supplies.
Red Cross leaders say the organizations depends on financial donations to help people affected by disasters like the ones in the South. You can help and donate at http://www.redcross.org or call 1-800-RED-CROSS. You can also text the word "REDCROSS" to 90999 to make a $10 donation. Contributions may also be sent to the Benton-Franklin Chapter, Yakima Valley Chapter, the Kittitas County Chapter or to the American Red Cross at PO Box 37243, Washington, D.C., 20013.