Hwy 97: Danger behind the wheel
Posted:
Updated: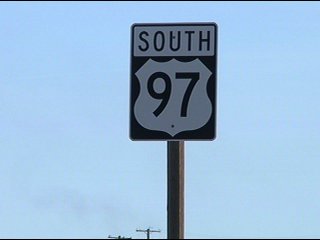 YAKIMA, Wash. -- A stretch of Highway 97 have some asking what's being done, if anything to make it safer for drivers?
According to the Washington State Department of Transportation, there have been more than *615 accidents on highway 97 where people were injured in the last nine years.
According to there Washington State Patrol, there have been 16 fatalities on Highway 97 from 2001 to present.
This year alone, WSP reported six accidents that resulted in fatalities for Yakima County, with three on Highway 97 from Toppenish to Union Gap.
Phyllis Hooper, who lives in Wapato and within blocks away from the highway says, "It's one of the deadliest roads in the state."
Hooper says she knows people personally, who have crashed on that particular roadway, including relatives of the 18-year-old Yakima Valley Community College student and athlete who was killed in February.
Hannah Cordova was pronounced dead at the scene when another vehicle hit her vehicle. It happened at the intersection of Lateral A and Highway 97, as Cordova was driving to school that morning. The other driver, Rogelio Mendoza, 67, of Yakima was not hurt. Troopers say it's unclear which driver ran the red light and whether drugs or alcohol played a role, but they are still investigating the accident.
"Personally, driving down 97 at nights, you don't want to stay in the corner because there's people walking," Hooper explained.
In 2010, WSP launched their Target Zero Program aiming to reduce highway deaths to zero by the year 2030. Law enforcement, along with engineering, education and emergency medical service is one of four strategies of target zero, according to WSP.
WSP's Lt. Terry Liebrecht says troopers are focusing on several factors that lead to fatal or injury related accidents; speeding, driving while impaired, and not wearing seat belts.
Lt. Liebrecht explains, "South of the Gap down to Toppenish is one of our specifically targeted areas, where we have an increased awareness of the problem that we're dealing with. the human factor side of the impaired drivers."
Hooper believes the roadway is dangerous, "But again, it's because of the people driving it. You know, not the road itself."
KNDO also spoke to Tim Manning, a truck driver for over 15 years, who has seen cars approach the intersections along Highway 97 without stopping, saying, "You know, they just cut right in front of you. They don't put their turn signals on. They don't leave that safe distance, because we can't stop on a dime."
The Washington State Department of Transportation is also working on ways to improve driver safety. "We are in the next several months, we will be doing some research and analysis on the 15 mile corridor between Toppenish and Union Gap," explained Troy Suing, assistant regional administrator for WSDOT planning & programming, adding, "To see if there are additional improvements that could be made, that could potentially reduce the risk of fatal collisions happening in the future."
Suing says in the last 12 to 13 years, DOT crews have worked on several improvement projects, including: Lateral A, where turn lanes were added; Ford Road, adding a turn lane at the intersection; and near the Branch Road intersection, where crews recently made improvement on the railroad signal.
When asked about funding for any improvement projects DOT would need to make, Suing explained that because of the tight budgets, "It's a matter of priority and looking at what improvements are most cost effective." He went on to say, "We need to see what improvements could be made, and then it's ultimately up to the Legislature to look a those improvements that are needed across the state."
DOT report there are approximately 13,000 drivers every day that travel on Highway 97 and 24,000 per day on Interstate 82.
Unlike I-82, troopers say there are higher frequencies in crashes due to the fact there are more intersections for drivers to watch out for while on the road. A reason, Lt. Liebrecht says is why it's so important for drivers to give themselves plenty of stopping distance between other vehicles on the road.
According to numbers by the WSDOT from 2001 to 2009, the total number of injuries have declined substantially in Yakima County, from 2,433 injury accidents in 2001 to 1,797 in 2009. For Highway 97, though, there was a 37 percent increase in injury related crashes between 2001 and 2006, from 67 to 92. However, there was a 40 percent decline by 2009 with 55 injury accidents.
*Note by WSDOT: Under 23 United State Code - Section 409, this data cannot be used in discovery or as evidence at trial in any action for damages against the WSDOT, or any jurisdictions involved in the data.