County gang web site offers info but its not widely used
Posted:
Updated: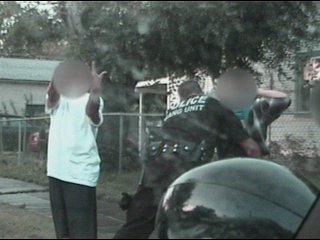 YAKIMA, Wash- Fighting gangs online, that's an approach the Yakima County Gang Commission is trying. Six months ago they launched their 'Say No to Gangs' website with the goal of providing one main thing: information.
Many in the community feel the gang problem snuck up on them that people didn't really see it coming and before they knew it, it was out of control. So the Yakima County Say No to Gangs website (http://yakimacounty.saynotogangs.com/default.aspx) was created based on the idea that the more educated the public is about gangs the easier it will be to get rid of them.
The website offers information for communities and families about things like how to identify signs of gang membership, and how to intervene if someone has joined a gang. However the website doesn't stop there. It also has a multitude of resources that can be used by city and community leaders to handle gangs from a municipal standpoint.
"There's information there on how to write grants and there's information from the national gang center about research and things that have been done across the country. About other communities that have taken on projects that deal with the gang issue", says Randy Town, coordinator of the Yakima County Gang Commission.
Town says the county gang commission has not done much to publicize the website, and he wants it to be more widely used. Right now the site gets 35-50 hits a week, he'd like that to increase to 35-50 hits a day.