Hill Runs Wild in Central Washington Spring Game
Posted:
Updated: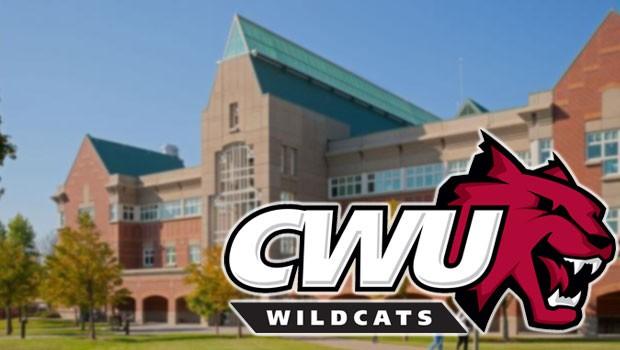 ELLENSBURG, Wash. (May 7) -- Central Washington University sophomore Domenique Hill (Portland, Ore./Mountain View HS) ran for 145 yards on 14 carries with two touchdowns to lead the Crimson squad to a 20-7 victory over the White squad in the annual Crimson and White spring football game on Saturday afternoon at Tomlinson Stadium.
Hill's day was highlighted by two long runs in the opening half. The 6-foot running back had a 46-yard touchdown run on the Crimson squad's opening possession, and two possessions later, he scampered 42 yards to set up a 49-yard field goal by junior Sean Davis (Federal Way, Wash./Todd Beamer HS). Davis finished the game 2 for 2 on field-goal attempts, with his second coming from 44 yards out in the second half. Hill (2 TD) and Davis (2 FG, 2 PAT) were responsible for all 20 points scored by the Crimson team.
The White squad's only score came in the first half as junior defensive back Genesis Fonoimoana (Long Beach, Calif./Long Beach Poly HS) intercepted Crimson quarterback Trent Brown (Kennewick, Wash.), returning it 46 yards for a touchdown.
The White team was comprised of the first-team offense and second-team defense, led by two-year starting quarterback Ryan Robertson (Sammamish, Wash./Eastlake HS). The Crimson squad featured the first-team defense and second-team offense, and was led by senior defensive tackle Mike Reno (Kittitas, Wash.).
The Crimson defense won the battle of first-teams, holding the starting offense to just 49 total yards; 53 yards passing and minus-four yards on the ground. The Crimson defense totaled six tackles for loss and two sacks by seniors Andrew Oney (Spanaway, Wash./Spanaway Lake HS) and Taylor Tanasse (Yakima, Wash./West Valley HS).
Robertson was 5 of 13 passing for 53 yards, playing every possession at quarterback for White. Crimson featured three quarterbacks with junior Tyler Tuiasosopo (Everett, Wash./Mariner HS) getting the start and connecting on 5 of 9 pass attempts for 39 yards. Brown and redshirt freshman JR Grosshans (Gig Harbor, Wash./Peninsula HS) both saw action in the game for the Crimson team, with Grosshans completing his only pass attempt -- a 43-yard gain to freshman Greg Logan (Graham, Wash./Graham-Kapowsin HS).
Defensively, linebackers Louie Bruketta (Kittitas, Wash.) and Stetson Shearer (Burlington, Wash./Burlington-Edison HS) led their teams (the White and Crimson, respectively) with five total tackles.
The Central Washington football team will kick off its 2011 regular season in just under four months, opening with Texas A&M-Kingsville on Friday, Sept. 2, at noon at Tomlinson Stadium.