Wildcats Headed to Cali for Softball Regional's
Posted:
Updated: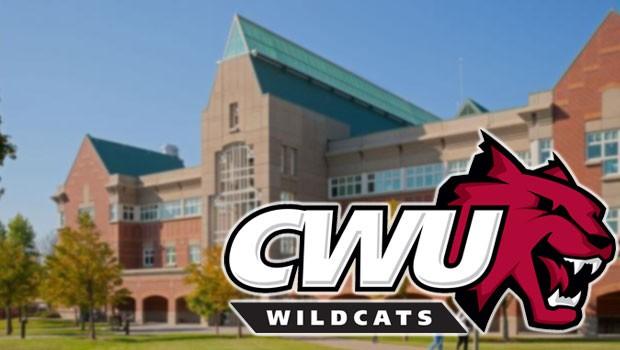 INDIANAPOLIS, Ind. (May 9) -- For the second consecutive year, the Central Washington University softball team is the number eight seed in the NCAA Division II Softball West Regional, and the Wildcats will head to Chico, Calif., as pairings were announced for the 2011 tournament by the NCAA national office on Monday.
The Wildcats, who won their second straight Great Northwest Athletic Conference title, enter the tournament with a 33-14 overall record. As the number eight seed, they will face top-seeded UC San Diego (36-13) at noon on Friday, May 13. Also in the regional with CWU are fourth-seed and tournament host Chico State (29-17) and fifth-seed Western Washington (36-14), who will play each other at 2:30 p.m. on Friday.
The double-elimination tournament will continue with three games on Saturday, with times set for 11 a.m., 1:30 p.m., and 4 p.m., and Championship Sunday with games at 11 a.m. and an if-necessary contest at 1:30 p.m. All games are scheduled to be played at University Softball Field on the campus of California State University, Chico.
Under first-year head coach
Mallory Holtman
, Central Washington won 24 of its final 27 regular-season games and won the Great Northwest Athletic Conference championship by three games over WWU. The Wildcats feature one of the most prolific home run attacks in Division II softball, having set school and GNAC records with 70 home runs so far this season. CWU was ranked second nationally in home runs per game as of last week.
Leading the Wildcats offensively are seniors
Samantha Petrich
(Chehalis, Wash./W.F. West HS) and
Kelsey Haupert
(Olympia, Wash./Black Hills HS), who both finished the regular season with averages above .450, slugging percentages above .900, and on-base percentages above .530. The duo combined for 23 doubles, 32 home runs, and 91 runs batted in while anchoring the left side of the CWU infield.
Seven of Central's starters have batting averages above .300 this season, helping the Wildcats to a .326 team batting average that ranks second among 26 teams in the Division II West Region. Included among those is sophomore designated player
Carrina Wagner
(Tacoma, Wash./Spanaway Lake HS), who has a .331 average with 14 home runs and 37 RBI.
In the pitching circle, senior
Lauren Hadenfeld
(Vancouver, Wash./Evergreen HS) has had another banner season, posting a 23-9 regular-season record with a 2.18 earned-run average and .225 opponents' batting average. Meanwhile, freshman
Maria Gau
(Woodinville, Wash.) has won her last six pitching decisions to improve to 8-5 on the year as the team's number two pitcher.
All-time, Central Washington has an 0-4 record against UC San Diego, a 9-14 mark against Chico State, and a 42-63 record against WWU. The Wildcats have not faced UCSD or Chico State this season, while they went 3-3 against the archrival Vikings during Great Northwest Athletic Conference play.
2011 NCAA DIVISION II SOFTBALL CHAMPIONSHIP WEST REGIONAL #1 (at Chico, CA)
Friday, May 13
Game 1:
#8 Central Washington (33-14)
vs. #1 UC San Diego (36-13), Noon
Game 2:
#5 Western Washington (36-14) at #4 Chico State (29-17), 2:30 p.m.
Saturday, May 14
Game 3:
Winner game #1 vs. Winner game #2, 11 a.m.
Game 4:
Loser game #1 vs. Loser game #2, 1:30 p.m.
Game 5:
Loser game #3 vs. Winner game #4, 4 p.m.
Sunday, May 15
Game 6:
Winner game #3 vs. Winner game #5, 11 a.m.
Game 7:
Game #6 teams, 1:30 p.m. (if necessary)
2011 NCAA DIVISION II SOFTBALL CHAMPIONSHIP WEST REGIONAL #2 (at Kaneohe, HI)


Friday, May 13
Game 1:
#6 Dixie State (33-12) vs. #3 Sonoma State (36-20), Noon HST
Game 2:
#7 Cal State San Bernardino (32-22) at #2 Hawai'i Pacific (37-10), 2:30 p.m. HST
Saturday, May 14
Game 3:
Winner game #1 vs. Winner game #2, 11 a.m. HST
Game 4:
Loser game #1 vs. Loser game #2, 1:30 p.m. HST
Game 5:
Loser game #3 vs. Winner game #4, 4 p.m. HST
Sunday, May 15
Game 6:
Winner game #3 vs. Winner game #5, 11 a.m. HST
Game 7:
Game #6 teams, 1:30 p.m. HST (if necessary)