Juvenile Sex Offenders
Posted:
Updated: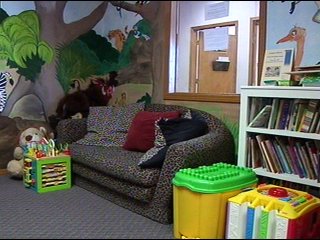 KENNEWICK, Wash.-- All month, KNDU/KNDO is featuring a series called "Did you know?" This week we ask, Did you know sex offenders aren't always adults?
Take Benton County, for example, the Registered Sex Offender Clerk says there are 19 registered sex offenders who are younger than 18 years old. So far this year, the Sexual Assault Response Center in Kennewick has taken more than 80 reports involving possible offenders under the age of 18, according to JoDee Garretson, the Executive Director of SARC. She says, "It's really disheartening and I think a lot of people don't realize that happens so often... 75% of our victims are kids under the age of 18 and half of them are under the age of 12 on the victim side. Unfortunately, many of those times, it's other either teenagers or even younger that have offended against them."
Psychotherapists say there's a difference between natural curiosity or exploration at young ages and sexual misconduct. Social Services and the court treat different ages accordingly. Michael Henry, a Psychotherapist and State Certified Sex Offender Treatment Provider, says, "I haven't seen any kid who's 8 or 9 years old who was charged with a sexual crime. Usually it's done through social services."
Psychotherapist Matt Cummings says, "From 12 on, most inappropriate sexual behavior would be taken a look at by the court or Child Protective Services or possibly sentenced and charged." If that happens, options range from time behind bars to counseling. Cummings says juveniles are "very treatable and very amenable to treatment."
"Research shows that less than 2% of juveniles who have had treatment and who have intervention will go on to offend as adults," explains Henry.
Henry and Cummings both say there are a variety of reasons someone under the age of 18 would offend. Common threads include if the child might also be or have been a victim themselves. Cummings also says, "Juvenile sex offenders are typically individuals who have been neglected or rejected and have difficulty in healthy relationships."
Henry says, "75% to 80% of boys or young females that we see did not have a father figure." However, he says, that doesn't mean a child will be a sex offender. He says it's important to talk to your children at a young age, have an open relationship with them, discuss sexuality, set boundaries, and most importantly, supervise your child.
Garretson explains, "Teaching children proper boundaries: what's appropriate, what's not appropriate; that it is ok to tell someone no, that on the other hand, one must listen when one says no to you."
Psychotherapists say they often see abuse by a juvenile occur during sleepovers or in babysitting situations, so be sure to do your homework about where your child is and who they're with.