Homeless numbers down in Yakima County
Posted:
Updated: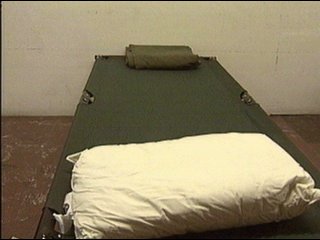 YAKIMA, Wash. -- The number of homeless people in Yakima County is down, according to a recent survey done by the Homeless Network of Yakima County.
In the last year, there has been about a 25 percent drop in overall homelessness.
The county also saw about a 28 percent decrease in the number of people living outdoors, in vehicles or inside buildings considered unfit for habitation.
There was also about a 40 percent drop in the number of people who stayed with their family or friends.
Tim Sullivan, Human Services Housing & Homeless Programs Manager, says the dramatic drop can be attributed to almost $1-million in Federal Stimulus money provided through the Department of Housing and Urban Development's Homeless Prevention and Rapid Re-housing Program (HRRP).
"We got stimulus funding a couple of years ago that helped provide prevention services for people who were about to lose their homes and go into homelessness. And then, people who need to be what we call rapidly re-housed, which would be the homeless that need housing," Sullivan explained.
Sullivan says this year they've counted around 800 people who are homeless, that's down from 2010 at more than 1,100 homeless people in the county.
Although the number of children under the age of 18 who are homeless went down this year from last, the survey revealed the percentage of children who are homeless compared to adults increased by almost three-percent.
Sullivan says the goal for the Homeless Network of Yakima County is to reduce the number of people who are homeless in the county to 50 percent by 2014.
For more information about the Homeless Network, visit their website at http://www.yakimahomeless.org/.