Searching for a new Pasco Police Chief
Posted:
Updated: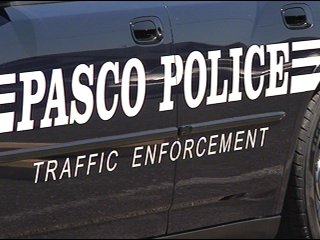 PASCO, Wash. -- Pasco Police Chief, Denis Austin is stepping down and following Richland's Tony Corsi into retirement. Now the search begins for a replacement. But what goes into finding the right person for the job?
The next top cop for Pasco will have to face gang violence, drugs, arson and other crimes. Chief Austin is leaving after 15 years, but he will be the first to tell you that those problems are not unique to the city.
"These are incidents that have happened in probably almost every community in the nation. You have gangs that throughout the whole nation and from time to time we have these spikes of activity," said Austin.
Austin leaves on August 31st. In the meantime, the city is preparing a plan on how to attract the right candidate for the job. A similar position the City of Richland found itself in. City leaders composed a list of skills such as working with different agencies and past leadership experience as qualifications.
Gordon Beecher, with the City of Richland says, "There's metro squads, there's bomb squads, we share resources. These raids that they've done on the gangs and things like that, all the cities and sheriff's departments and the FBI, they're all coordinated. So it's got to be somebody who's used to a coordinated effort."
Richland found their new chief in Chris Skinner. The city adds that their search for this job included people within the department as well as nationally.
Pasco city leaders will begin their search at the end of the month, but their outgoing chief says the next guy will be coming to a better city than when he started.