Pasco home riddled with bullets
Posted:
Updated: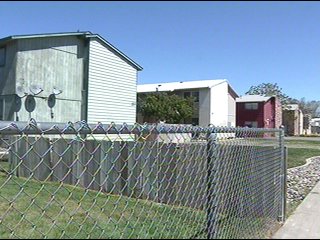 PASCO, Wash. -- A Pasco family woke up around early Tuesday morning, when their window were peppered by a shotgun blast. Pasco Police say neighbors reported hearing shots around 1:30 a.m.
Four children and two adults were inside the apartment. KNDU spoke to a teenager who lives inside. She says her 19-year-old brother is a gang member who was being targeted by a rival gang, but she also says he hardly stays at home. Instead, when that shot gun went off, her three siblings ages four, eight and 11 along with her parents ducked for cover. Neighbors also heard the commotion.
Eileen Wescott says, "Sometime after 1 (a.m.) I just sat straight up in bed, because I could have sworn I heard about four gunshots back to back. And I jumped up and I ran up to the window. I did see an SUV zipping through the intersection."
Pasco Police made three arrests. 18-year-old, Daniel Garcia, and two juveniles, ages 15 and 17. All three are charged with 2nd degree assault.
Police Chief Denis Austin said, "We've seen an acceleration of gang activity over the last 18 months. It's kind of escalated from additional graffiti, to more altercations between individuals to culminating in the last couple of weeks in shootings."
Police say this is the 5th gang related incident in Pasco in the last two weeks. As far as that family inside goes, no one was injured. The teen we spoke to says her brother's rival gang shot at their last home as well.