Will carousel donors get their money back?
Posted:
Updated: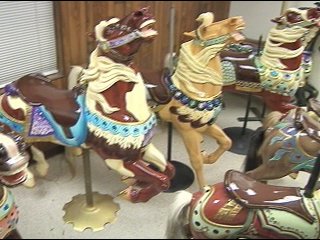 KENNEWICK, Wash. -- Tuesday nights city council meeting left most members wanting to cut ties with the carousel. But for people who donated money to the project, getting their money back appears to be up in the air.
Supporters and community members listen as Kennewick City Council members express their desire to end an eight year relationship with the struggling three rivers carousel.
"This has been a very frustrating process. I think our council also recognizes that our foundation has worked very hard to make this successful. It's been tough economic times, so it's been difficult to make a go of it," explains Kennewick City Manager Marie Mosley.
In a deal with the Three Rivers Carousel foundation, the city invested $815,000 into the structure. The foundation tried to raise money from the community for the project but failed to meet its goal of $1 million dollars.
We talked to one woman who centered her 60th birthday party around the carousel, insisting guests donate instead of buying gifts.
According to last night's meeting, the only answer to that woman and others who donated money is, your contribution was a gift and not subject to being returned. But the city wants to audit all money taken in from the foundation.
"We believe everything has been expended and brought in appropriately, but we now have taken our possession of the assets and we just want to have that fine clear line of we know exactly what's come in and what's gone out," says Mosley.
Parents of kids at the Playground of Dreams are disappointed to hear about the carousel's status.
"It's sad to hear that in a community that has so many children, that something that important could be passed over or just brushed under the rug because not enough people are backing it up," says Alicia Penada.
The foundation did not return KNDU's phone calls. According to the city, many options are being looked at into whether to sell the carousel or find another partner to take over. When those details are settled, then paying back people who made donations can be considered.