How Pasco deals with spike in gang activity
Posted:
Updated: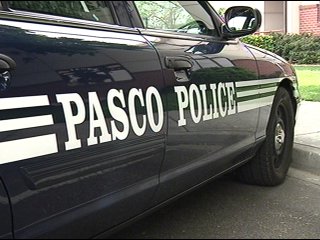 PASCO, Wash. -- In the last two weeks, there's been five gang related incidents and more than a handful of arrests in Pasco.
Police Chief Denis Austin says, "we have officers working almost around the clock trying to solve these problems and trying to get ahead of this problem."

Gang violence effects Kennewick and Richland too, but the only area agency with a special gang unit is in Yakima.
Captain Jim Raymond with Pasco Police Department says they don't have a gang unit but two detectives are assigned to gang related crimes. He says everyone else is also on the look out. "Everybody from the top to the bottom is involved in monitoring and tracking and enforcing the criminal codes," says Raymond.
But the rapid growth of Pasco, along with police budget restraints have taken more officers off the streets and some officers say that is why there's been a resurgence lately.
Chef Austin says it's cyclical, "'I've seen it over the years new groups of kids grow up and as they become of age, they become teenagers and they get involved in gang activity..That process of being recruited in a gang requires them to do things, commit crimes, do drive by shootings.
He says, Pasco has come a long way since he's been in office. "We've reduced crime about 70 percent in the last 15 years from a high of 158 victims per thousand to 29 victims per thousand," says Austin.

Sgt, Ken Lattin with Kennewick Police says they also have a detective assigned specifically to gangs. He says their CAT team goes into the street and deals with gangs as well.
Captain Jeff Taylor, with Richland Police says they have a proactive PACT organization that deals with several types of crimes, including gang activity. Still, the only gang unit is in Yakima.
Even without a gang unit, Captain Raymond says the communities make gang violence their priority. "Every month, all the local law enforcement agencies get together from as far as Wall Walla to share their gang intelligence," says Raymond.
He says when it comes to the Tri-Cities, all officers exchange that intel on a daily basis.

Raymond says there is a computer database compiled of specific gang information all agencies share amongst themselves.