Recent drownings prompt reminders of water safety
Posted:
Updated: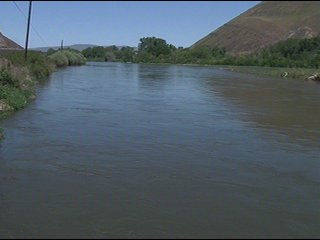 YAKIMA, Wash. -- The recent drownings this week have prompted reminders for water safety.
A concern for Yakima Sheriff's deputies as the warmer temperatures bring out more people to the rivers and lakes.
In 2010, there were 10 drowning related deaths in Yakima County, according to the coroner's office. Wednesday, the county had its first two drownings this year, with the deaths of April Gasca, 26, and David Hyde, 31. The two had been swimming with their family at Toppenish Creek just south of Granger.
Deputies expect to see more swimming accidents as we get into warmer temperatures.
KNDO spoke to Lt. Brian Winter with the Yakima Sheriff's Office, he says to do your homework before thinking about jumping in or floating the river.
Lt. Winter says if you do find yourself swept away in a river or canal, to try and get on your back with your legs pointing down stream. Other dangers in the water are logs, rocks and low head dams and irrigation equipment.
"You don't have to be in that water very long before you start losing manual dexterity," explains Lt. Winter about being in the cold water, "It's hard to do simple manual tasks. Your body starts to get cold and portions of your body shut down."
Deputies want to remind people to wear life jackets while out on the water, especially for those who are not experienced swimmers. You can buy one at any sporting goods store.