Boat safety stressed as weather warms up
Posted:
Updated: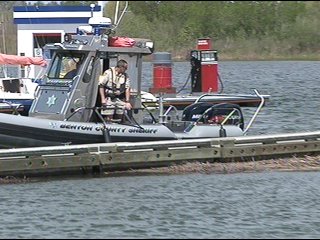 KENNEWICK, Wash. -- The weather is warming up and more people are thinking about boating, but for family members of Ed Gilbert, this time brings pain.
"When you take a key member out of the family and then you have to change everything to accommodate that new structure," says Randy Barnes, Gilbert son in law.
Gilbert was killed in 2008 after a drunk man rammed his boat into Gilbert's killing him instantly.
"You know it's funny, because you think you're past it, then something happens a day comes along, a memory happens, a story and all of sudden it seems real again. You know just the possibility of talking to the media was hard for my mother in law. It brought it back to her, so that's why she couldn't do the interview," explains Barnes.
Last year 18 people died in boating accidents, none in Benton County, but marine patrol deputies issued 15 citations for drunk boating.
"It's just an ongoing thing, it's been like that for a long time and we see it every year. Not only operating the boat under the influence but also on a reckless negligent manner. So those all contribute to fatality boating accidents," explains Benton County Sheriff Steve Keane.
Usually Spring and Summer are huge times for a lot of people to be boating and that's why the Benton County Sheriff's Office wants to get the word out now that if you're going to be boating, not be under the influence of alcohol.
".08 is the limit, but if you're operating a boat while affected, no matter what you're limit is, you can be arrested for BUI," explains marine patrol deputy Tom Morton.
Barnes hopes his family tragedy will make people think before drinking on the water. "just realize that something as innocent as a few beers can turn the whole world upside down for somebody else, or for them."
Michael Nethercutt, the man responsible for killing Gilbert was sentenced to 27 months in prison.
Benton County Sheriffs Office reminds people to use life jackets as well as carry boating ID cards that reminds boaters about boating safety.