CWU Ousts Rival Western Washington, then Edged by Chico State
Posted:
Updated: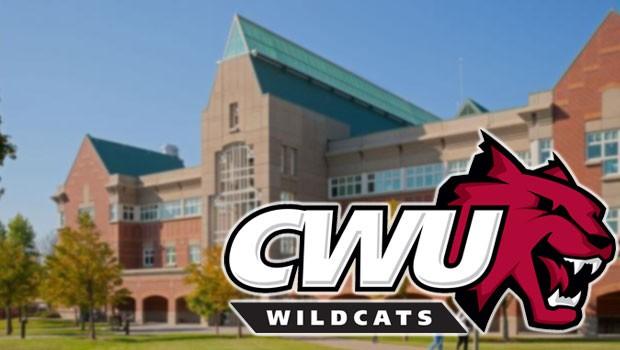 CHICO, Calif. (May 14) -- Senior Lauren Hadenfeld (Vancouver, Wash./Evergreen HS) threw two more complete games, but the Central Washington University softball team was unable to stave off elimination on Saturday as the Wildcats fell to Chico State, 3-2, on Saturday afternoon at the 2011 NCAA Division II West Regional Tournament. Central ousted rival Western Washington, 8-4, in its first elimination game of the day.

The Wildcats finished with a 34-16 record and their second consecutive playoff appearance.

In the day's opening game, Central used two big innings -- a five-run third and a three-run seventh -- to defeat its rivals from Bellingham. The win enabled the Wildcats to win the season series from the Vikings, four games to three, after each team had won three meetings during the Great Northwest Athletic Conference season.

In the third, doubles by juniors Molly Coppinger (Belfair, Wash./North Mason HS) and Jennifer Schwartz (Spokane, Wash./Lewis and Clark HS), coupled with a walk to junior Bre Thomas (Vancouver, Wash./Columbia River HS), got the Wildcats' offense started as both Coppinger and Thomas scored on Schwartz's base hit. Senior Samantha Petrich (Chehalis, Wash./W.F. West HS) then followed with a two-run home run to make it a 4-0 lead, and after a walk, infield single, and hit batter, sophomore Elena Carter (Olympia, Wash./Black Hills HS) walked with the bases loaded to force in a run.

Western Washington countered in the bottom of the inning with four runs of its own, aided by two errors from the Central Washington infield. Krista Bickar and Samantha Rutherford had run-scoring singles in the inning, while Caitlin Dotlich drove home a run on a misplayed fielder's choice. Kelsey Anderson also drove in a run with a groundout, and the final two runs scored by the Vikings against Hadenfeld were unearned.

Central held its lead the rest of the way, although Western threatened to tie the game in the fourth after loading the bases with just one out. However, Schwartz threw Dotlich out at the plate after attempting to score on a fly out, keeping the lead at one run for the Wildcats.

Sophomore Carrina Wagner (Tacoma, Wash./Spanaway Lake HS) provided CWU with some insurance in the top of the seventh, taking a two-out, first pitch offering over the fence in right-center field for a three-run home run. Hadenfeld then retired the Vikings in order in the bottom of the inning to preserve the victory and extend the Wildcats' season by one game.

Wagner, Coppinger, and senior Keilani Cruz (Tacoma, Wash./Curtis HS) each had two-hit games for the Wildcats, who finished with a 9-7 hits advantage. Wagner's home run was her 15th of the season, while Petrich's blast was her 13th, as Central upped its season total to 73.

Jessica Carey was the lone player with more than one hit for WWU (2 for 4), while pitcher Erika Quint allowed eight earned runs and finished her season with a 28-7 record.

Against Chico State, Central Washington fell behind 2-0 early, giving up single runs in the second and third innings, before tying the game in the fourth.

The first Chico State run scored on a two-out, full-count RBI single by Christina Wieck, while the hosts' second tally was aided by two illegal pitches charged to Hadenfeld. In fact, Taylor Hanamaikai scored on the latter of the illegal pitches with two out in the inning.

Central's two runs came in the fourth, as the Wildcats pieced together four consecutive hits and chased starting pitcher Jessica McDermott. Junior Liz Jusko (Snohomish, Wash.) and Wagner had back-to-back RBI singles, but after CWU pulled off a double steal, pinch-runner Jordan Zurfluh (Adna, Wash.) was thrown out at the plate on a fielder's choice to the infield and the Wildcats failed to score.

Neither team produced much offensively until the bottom of the sixth, when Chico State scored the winning run. Diana Payan led off with a first-pitch single and was bunted to second base. After a strikeout, Rachel Munoz blooped a ball off the glove of an outstretched Coppinger in shallow center field for a double, scoring pinch-runner Erin O'Hara from second base and giving CSUC (31-18) the go-ahead run. Relief pitcher Sam Baker (22-10), who held CWU hitless over the final 3 2/3 innings, then allowed just one runner in the top of the seventh -- a one-out hit batter.

Central Washington finished with a 5-4 hits advantage, as Hadenfeld (24-11) allowed just one hit over the first four innings before surrendering three in the fifth and sixth innings combined. Jusko went 2 for 3, while Wagner, Haupert, and Cruz finished with one hit each for CWU in a losing effort.

Chico State, which advances to the subregional championship game on Sunday against UC San Diego, had four players with one hit each against CWU.

Five Central Washington seniors, including four starters, played their final games in a Wildcat uniform on Saturday. The CWU squad posted a combined 74-31 record over the past two seasons with that entire quintet on the roster -- the best two-year win-loss record in school history.