Flood threat increases along Yakima River
Posted:
Updated: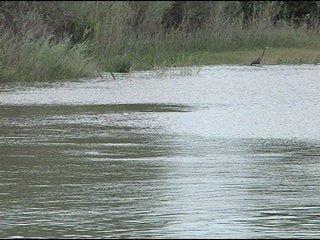 RICHLAND, Wash. -- Major flooding is expected along the Yakima River. The National Weather Service has revised its forecast and is now predicting that the river will reach more than 16 feet by mid-Wednesday.
Benton County Emergency Management says as of 1 p.m. Today (Monday), the river was at 9.8 feet and rising.
Emergency Management officials warn
We could see a repeat of flooding that affected the area in 2009. During that flood, about 30 homes were damaged. High water could close several low-lying roads in north Richland and West Richland. Many areas of Benton City could be flooded, including the city park and other low-lying areas.
"We're expecting about a foot higher worth of water compared to 2009. Majority of it is probably going to be in West Richland, some in Benton City, but majority will be probably in West Richland," says Benton County Commissioner Shon Small
People living in low-lying areas along the Yakima River should move items away from the riverbank and monitor news reports for the latest information. Livestock owners should also make sure higher ground is available for their animals.
The Yakima River is expected to fall below flood stage by early Friday.
Empty sand bags are available in West Richland. To make arrangements to pick them up, contact Benton County Fire District 4, 2604 Bombing Range Road, West Richland, WA (509) 967-2945.