Southridge Suns Loving Spring Sports Season
Posted:
Updated: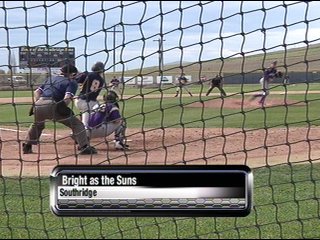 KENNEWICK, Wash. -- It has been a banner spring for Southridge High School sports. The Suns had 4 teams win league titles.
Baseball, boys soccer, girls tennis, and boys golf all won league crowns with soccer also claiming a regional championship last Saturday.
"The thing that I have got to mention is my coaching staff has done a phenomenal job teaching kids how to be good adults and through that, the wins have come," said Southridge Athletic Director Ken Murray.
"It's been awesome," said senior soccer player Bill Landenfield. "Being able to go to the baseball games and support them just as much as they're supporting us and watch tennis and talk with the golf kids has been really fun. It has been really special to share the glory with everybody."
All this winning makes Ken Murray very happy. The real question though is how much credit should he take for Southridge's success.
"To be really honest it has zero to do with me," said Murray. "It has everything to do with our kids, their parents, and our coaches."
"Oh, he takes all the credit," joked Landenfield.
"He takes all of it," joked senior baseball player A.J. Henderson. "I don't think he deserves all the credit though."
All the kidding aside, which sport is most likely to bring home a state title this spring?
"If I had to pick one, I would say probably our boy's golf team has the best chance," said Murray.
"I'm going to go soccer on this one," Landenfield.
"I think baseball has one of the better chances to win state this year," said sophomore golfer Nicholas Mandel.
And, which one needs more love? It sounds like tennis.
"Watch tennis," said senior tennis player Melissa Ling. "We don't have enough people watching, obviously."
"They probably don't even know that we have a golf team at Southridge," said Mandel. "Maybe, the golf team needs to put up posters."
If all 4 happen to win a state title, it would be the Suns' Summer to Remember.
"We'd go crazy, parties everyday," said Henderson.