Veterinarians warning of Equine Herpes Virus outbreak
Posted:
Updated: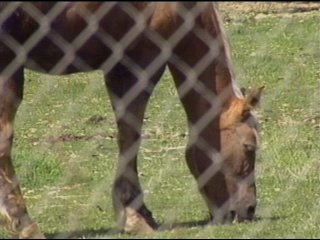 PULLMAN, Wash.-- The Washington State Veterinarian says there's an outbreak of a very contagious horse disease right now. So far, one horse in the state has tested positive for the Equine Herpes Virus or EHV-1.
The horse was at the National Cutting Association event in Ogden, Utah from April 30th to May 8th. It is believed to have gotten the disease there. At least two other horses who were at that show have also tested positive for EHV-1, according to a news release sent out by the WA State Dept. of Agriculture. If your horse was there or around any horses that were, keep them away from any other horses for the next few weeks.
The disease is spread from horse to horse through direct contact or it can be passed on feed or equipment. Charlie Powell, PIO at the WSU College of Veterinary Medicine, explains, "The horse will begin running a fever, followed by some sneezing and slobbering and other mild symptoms of an upper respiratory infection. When it develops into a serious case, you get the neurological symptoms- staggering or paralysis in their hind end or even death of the horse."
If your horse has any of those symptoms, keep them away from other horses and call your vet right away. Humans can't contract the disease.
The horse in WA state that tested positive was at the WSU College of Veterinary Medicine and vets have since quarantined the facility. They ask you not to bring your horse there unless it's a dire emergency, in which case, to call first.