Prosser named Washington Main Street Community
Posted:
Updated: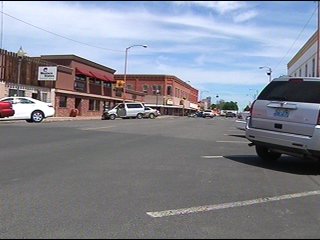 PROSSER, Wash.—Prosser neighbors celebrated a big accomplishment Tuesday. The town has been named the eleventh Washington Main Street Community.
The Historic Downtown Prosser Association has been working toward this goal for the past six years. They received the honor after revitalizing the downtown.
"A lot of people have been waiting a long time to see this honor come to our community, and so to see it happen today, it's an incredible feeling," says Alisa Groenen, Historic Downtown Prosser Association Executive Director.
"We're all proud of Prosser, and we want everyone to know that we're here too," says Sydeny Boggs, Prosser resident.
"I was born and raised here, and to see my home town receive this out of so many towns in Washington State, is a real feather in our cap," says Kathy Aubrey, Prosser neighbor.
To get this title, committees worked together for six years to revitalize the town. Groenen says committees worked to put on a scarecrow contest, have monthly movies at the Princess Theater, renovate buildings, and volunteers have spent thousands of hours working on the downtown.
"To be a main street community means that all these four committees are working toward revitalization, and doing a great job of bringing promotion to the downtown, and giving the downtown a voice, and working toward our mission of having a vibrant and prosperous downtown," says Groenen.
To be recognized as a Washington Main Street Community, the Historic Downtown Prosser Association had to go through a month-long process of filling out an application, getting letters of support, and showing how the community has overcome challenges.