Hanford Falcons Baseball is Soaring at the Right Time
Posted:
Updated: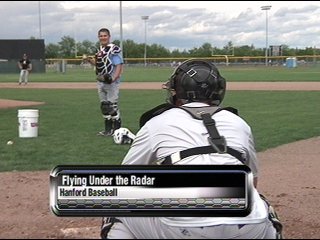 Richland, WA---
Sometimes in sports a team hits its stride at just the right moment in time for the playoffs. The Hanford baseball team is hoping they have found the perfect time to take flight.
All season long the Falcons have been playing in the shadows of the Big 3 Kennewick schools. Wrapping up league play at 8-6, and counted out by many to make little noise in the playoffs.
Senior pitcher Daniel Scheibe said, "We were kind of overlooked you know. The Kennewick teams were the one's that got all the press in our 3A division."
Head coach Tom Dewitz said, "Any losses we've had, they've all been close games. And truthfully I think right now that's working to our advantage. All those close games have kind of toughened us up a little bit."
1st team all league senior catcher Chris Synoground added, "We didn't get some of the credit we deserved. The Kennewick schools are good, but I feel like we're right there with them in the league."
Low and behold a Falcons surprise winning sub-regional's against heavily favored Southridge last Saturday, earning it's fourth straight state playoff appearance.
Synoground said about the Suns that they, "had a team coming in ranked first in the league it's nice to take them out you know."
Scheibe added, "we kind of realized it means a whole heck of a lot. There's more than bragging rights there's getting that recognition... There's the seeding to state."
Now Hanford's out for respect, failing to win a state playoff game the last three year's and hoping this fourth trip brings better fortune.
Dewitz said, "Told these guys pressure is a privilege you know only the good players... Only the good teams get to have this big time pressure that we have going on right now, and let's be excited to be here and lets play well."
Hanford's first step towards its first state title since 1987, this Saturday against the winner of Lake Washington and Bishop Blanchet.