YVCC Opens Multicultural Center
Posted:
Updated: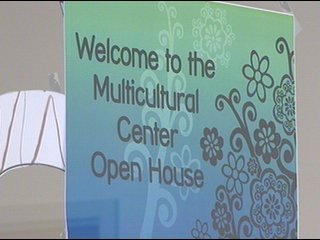 YAKIMA, Wash- Yakima Valley Community College has a brand new multi-cultural center on campus. The director of college out reach and multi-cultural services Luis Gutierrez says that some students don't really understand how to manage in a college environment. What's more they don't feel comfortable seeking help in the traditional counseling office.
With that in mind, two weeks ago YVCC opened the doors to the multi-cultural center. The goal of the facility is to create a more relaxed environment where students can ask questions of staff, and student mentors, do homework, and network with other students in an environment they feel is safe and welcoming.
"Like I always have trouble figuring out where I stand, coming here gives me a sense of relief", says first year student Ignacio Lopez.
"We want more students to stop by and get connected to resources so they can win at college because we see a lot of students that don't advocate for themselves and they're not successful" says Gutierrez.
The center has two full time staff members as well as student volunteers. It's located in the hub and is open from 8 until 5.
In the last two weeks they've seen about 15-20 students a day, they're hoping that number grows as people learn about the center.