Pro Sports Teams Leaving Yakima
Posted:
Updated: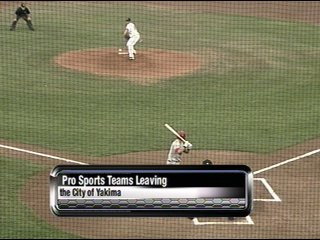 Yakima, WA---
In the last four years pro sports teams in Yakima have left due to financial losses. The Yakima Warriors and Reds closed their doors after their last season in 2010. The Yakima Sun Kings in 2008, folded after the franchise lost more than one million dollars. The most recent to decide to leave town, the Yakima Bears, who were unable to strike a deal with the city of Yakima and neighboring towns on a required new stadium.
Bears General Manager K.L. Wombacher said, "our facilities have to meet major league baseball standards, and the current facility does not meet those standards. That was the most difficult part... Trying to get the support to put the plan together for it."
City of Yakima Mayor Micah Cawley said in response, "in Yakima we haven't been able to financially support to the level these teams need to be supported even though we're starting to turn around from the national downturn in the economy people are still being very cautious with their money.">
After 21 years in Yakima, the Bears in all likelihood will play ball in Vancouver, Washington next season. Now, we looked up the profitability of Tri-Cities' pro sports teams. The Fever reported losing thousands of dollars the last two seasons, while the Americans and Dust Devils have seen profits over the past few years.
Cawley said, "the major difference between the Tri-Cities market and Yakima market is media and income. And having three municipalities next to each other that creates a large population base for the region."
Wombacher added, "more people to draw from. There's a larger corporate base in the Tri-Cities. So you can command more from your sponsorship dollars, and there's really good facilities in Tri-City."
At least for one more summer, the rivalry between the bears and Dust Devils will be intact.