Former gang members work for reduce gang activity
Posted:
Updated: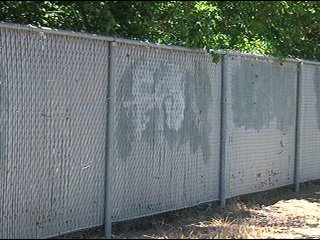 PASCO, Wash. -- Trying to minimize the impact of gangs, one Pasco organization is using former gang members to get a message out to young people, this lifestyle is the wrong way to go.
"Once you come out of here, you come out a different person. That's what happened to me,"that's how Francisco Gomez describes "Teen Challenge."
A former gang member banging in East L. A. and in Pasco, he talked about his life in a gang. "There, I got involved into violent gangs and there I pretty much did whatever it took to survive. You know I did drugs, I sold drugs, I was involved in criminal activity, um drive by shootings and all that stuff," says Gomez.
Police cars, shaken and scared family members and neighbors. For the last couple of weeks, that's been a familiar sight. It's the aftermath of gang violence.
With summer right around the corner, "Teen Challenge" knows this is the perfect time to prevent these images from increasing.
"If you have idle time, then your mind begins to wander, boredom sets in," says Jesse Campos.
Campos says it's hard getting out of gangs, but with determination and community help, it's possible,"so what we need to do is not only help the individual, but also educate their family, show them the risks factors of a teenager involved in gangs. Help the community by acceptance and showing them love."
Gomez got out by simply cutting ties with his old gang, desperate for a change. He knows getting out isn't easy for everyone, but says a desire to change is needed first, "make the right choices, go out and look for the resources that you need. They're out here, just, you got to apply yourself."