YVCC Joins CBC and Earns a Berth to the NWAACC Championships
Posted:
Updated: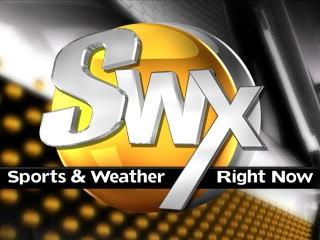 Pasco, WA---
The Yakima Valley Yaks earned a spot in the NWAACC championships by defeating Walla Walla Community College 5-3 in the Eastern Region Tournament Finals. The win gives the Yaks their first appearance in the NWAACC championships for the first time since 2000.
Game-winning pitcher against Walla Walla Steven Schnoonover said, "I definitely felt pressure, but it was the pressure I was ready to accept and I wanted this game, and I wanted to be the one to take us there."
Head coach Ken Wilson added, "Just a matter of execution. If we make a play here or if don't make a play there then you know we're going to get beat. And that's just the way it's been the two years I've been in the league. I'm excited about the program. I'm excited for the kids and I'm excited to get down and again play well in the tournament."
The other NWAACC Eastern Region team joining the Yaks in Thursday's NWAACC championships, Columbia Basin. The 'Hawks earning the automatic berth by winning the regular season title. In this weekend's tournament CBC did not fair well, losing its first two games to Walla Walla and then to Treasure Valley. Leaving the 'Hawks a bitter taste going into the NWAACC championships Thursday in Longview, WA, where they will take on Pierce Community College.
CBC head coach Steve Farrington said about this weekend, "I think it just re-emphasizes the fact winning is hard work and the next step is going to be that much more difficult."
CBC shortstop John Reilly said, "The exact same thing happened last year, had to suffer through the same celebration last year. Seeing it again as a sophomore, it kind of goes to your heart more. This next week being do or die, we're going to have to go in there and twist the fork a little bit and get the victories we need."