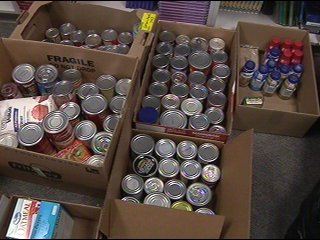 RICHLAND, WA-Teenagers at Carmichael Middle School are helping homeless teenagers.
For the last two weeks, eighth graders in Jill Loftus's class have gone around to other classrooms collecting items to donate to a new homeless shelter for teens called My Friend's Place.
The students have collected boxes of food, clothing, school supplies, toys, books, bath towels, laundry supplies, everything it will take to make My Friend's Place feel like home.
"It's just scary to think, wow, this could happen to me," says eighth grader Clayton Winters. "It could have been anybody in my class. It could have been my best friend."
The shelter also needs furniture, mattresses, and computers. The shelter operators say they also need landscaping for the property, which is located next to the Safe Harbor Crisis Nursery off Canal Drive in Kennewick.
Safe Harbor says there are 600 homeless teenagers in the Tri-Cities.