What Makes Tri-Cities Sports Teams Profitable?
Posted:
Updated: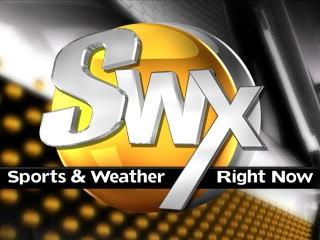 KENNEWICK, Wash. -- Last week, SWX told you about the financial struggles of Yakima pro sports teams and by next season, the city may lose its 4th pro team since 2008. That is when the Yakima Bears are expected to leave for Vancouver, WA.
In the Tri-Cities, the Americans and Dust Devils are the two most successful pro franchises in the area at turning at profit. But, that was not always the case. New ownership paved the way in 2005. For the Ams, former NHL Goaltender Olie Kolzig and 3 others purchased the team. In the Dust Devils case, Major League Baseball Hall of Famer, George Brett took over the team. Since that time, both franchises have seen profits every year.
"Since the new ownership group took over in 2005, we've been blessed to have boots on the streets," said Ams Senior Vice President of Business Operations, Brian Sandy. "Having those guys here day-to-day is critical to our success."
"Having an ownership group that is committed to making things better at the ballpark [is important]," said Derrel Ebert, Dust Devils General Manager. "Our #1 philosophy is not to focus on the game itself but is to focus on the fun and the entertainment. You might see a game where we lost 10-0 but you had the time of your life."
The Dust Devils philosophy of entertainment first has clearly worked. Last season, the Dust Devils had their worst record in franchise history but had their highest attendance rate and their highest profit margin since George Brett took over in 2005.
The Ams and Dust Devils have more club box and premium seating available than the Yakima Bears do, which helps revenue. The Ams also firmly believe their community first approach has led to success both on and off the ice.
"Our organization had over 2,500 hours of community-based activities last year," said Sandy. "It used to be something they had to do and now it is something they get to do. The culture has changed here in the dressing room, where it's just what we do."
Winning doesn't hurt either. The Ams have won multiple division titles and most recently, a WHL Western Conference Title in 2010.