Reaction to former deputy's apparent suicide
Posted:
Updated: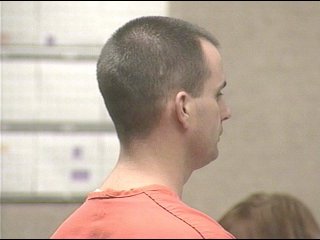 YAKIMA, Wash- Sad. That's the general feeling of the people who once worked beside and eventually jailed former YSO deputy and confessed rapist Sean Moore.
"Oh you're just sad, sad more than anything", laments Yakima County Sheriff's Deputy Ken Irwin.
"I'm very sad at the place we find ourselves in now", says Department of Corrections Director Ed Campbell.
Corrections officers found Moore hanging in his jail cell Saturday night from a towel he tied to the top bunk...an apparent suicide.
The man Sheriff Irwin says was once a "good cop" pled guilty in March to first and second degree assault, and third degree rape and burglary for attacking a Selah woman and her male friend last October.
"Life took a tragic twist along the way somewhere and we no longer have that same person", says Irwin.
Moore was kept out of the general prison population, because of his profession, some physical health issues, and the rape charges against him. However he hadn't been on suicide watch since last year.
"He was checked on with higher frequency because it was a medical unit but the concern for his safety was not as high as when he first came in", says Campbell
Campbell says Moore met regularly with mental health professionals and talked about what he would do when released and even requested to be sent to a specific prison after sentencing.
"All indicators that he was accepting of his position and didn't seem to be timid or depressed or any of those things", Campbell reasons.
On the other hand, the last seven months have shown Sean Moore was anything but predictable.
"It's been a surprise to me, the circumstances everything that's happened has been a surprise to me having known Shawn", reflects Campbell.