Does Tri-Cities have room for an aquatic center?
Posted:
Updated: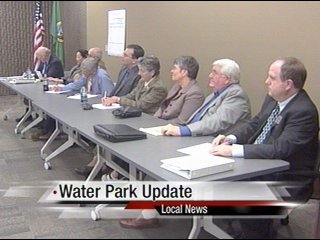 KENNEWICK, Wash.—Two private builders are looking to put water parks in Kennewick and Pasco, and now the Tri-Cities Regional Public Facilities District is giving you the option for an aquatic center. KNDU looked into whether or not the Tri-Cities can handle the splash. Public Facilities members say yes.
"It would have an olympic size pool, channel cats and others would be able to compete," says Matt Watkins, Regional Public Facilities District President.
Watkins says it would be a year-round pool, and the water parks would only be seasonal. The Shark Reef Water Park Creator says he's not worried.
"Our project is going to be 10 acres. It will have two 60foot water slides. It will be a lot different than the aquatic center," says Mike Hillman, Shark Reef Co-owner.
The creator of Bahama Bay Water Park in Pasco says he's added to the original design, but he couldn't tell KNDU about the new features. Even with the two water parks, the Public Facilities District says there is room for a $25 to $35-million aquatic center, but really it's up to you.
"An olympic size pool is a very expensive proposition. The community is going to have to ask is that something we want to afford through say tax dollars," says Watkins.
The creators of both the Kennewick and Pasco water park facilities are pushing back their groundbreaking, because they're having a hard time getting money. Both still plan to open in 2012.
As for the possible aquatic center, surveys have been given to the community for input. They are due in July.