Veterinarians and horse owners talk about EHV-1
Posted:
Updated: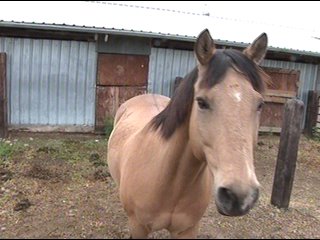 KENNEWICK, Wash.- EHV-1 or Equine Herpesvirus 1 is a potentially deadly respiratory virus for horses; it can spread through grooming equipment, feed, water buckets, people's hands or clothing, and even through the air.
"It's so terribly contagious that we've stopped doing anything like taking horses out of here, away from here, or accepting horses into here," says Allis Rieckman of Rieckman's Arabians.
Horse lovers in the Tri-Cities and Yakima are being especially careful now, a handful of horses in Washington State have been found infected after a show in Utah.
"Some of those horses, possibly up to half or 60% of these horses may die," says veterinarian Marla Foreman.
The sick horses are suffering from a strand of EHV that can lead to tissue damage in the brain and spinal cord.
"They get really unsteady on their hind legs. They can't control their bladders so they're dribbling urine and they'll end up going down. It's really bad to see horses that go down and can't get up," says Foreman.
Foreman says if you think your horse might have been exposed to the virus look for signs of fever or sluggishness, and isolate the horse for three weeks.
This will give a veterinarian time to diagnose the horse and stop the spread.
Rieckman says, "It really would be devastating to lose one or to have them get sick. Because they can't help themselves, they depend on us keep them well."