Did You Know? Health sacrifices were made by PNNL and Hanford workers
Posted:
Updated: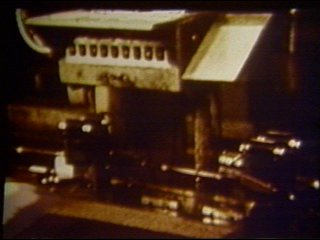 Near Richland, Wash. -- When we think of heroes making the "Ultimate Sacrifice" many think of those serving in the military. But Hanford and PNNL employees have been making plutonium and other nuclear bombs parts since the 1940's.
Many died or have gotten sick because of exposure to toxins and radioactive substances. The Department of Labor has been keeping a count of these workers. To date, the DOL has received 8,097 filed claims from PNNL and Hanford employees. The government has paid out compensation to 5,476 of the cases.

Just between the two places, the government has paid out $771 million. $38 million of it is for medical expenses.
Monetary Compensation for radiogenic cancer or beryllium disease is more than $480 million. Nationwide, that number is more than $7 billion dollars, $790 million of which is medical pay outs.
Edward "Ray" Samson began working at Hanford in 1946. In 1993, he changed a light bulb and got radioactive particles on his face. In three years, he lost his nose to nose cancer, and then his eye sight went a few years later. He was compensated $150,000 and an additional $60,000, and all his medical bills are paid for.
Ron Elmlinger, who is a case worker and also part of the Cold War Patriots, an organization that helps nuclear workers get compensated says the federal government has identified 22 cancers associated with bomb making radiation,
He says they are now helping people with all kinds of problems and exposures too. " You can imagine there were all kinds of substances that they used. In particular toxins like cleaning solvents, or asbestos, beryllium was a big part of that process," says Elmlinger.
He says, despite all the resources provided, many people don't know about the help available.
To reach For more information on Hanford Compensation, please click here for the Department of Labor website. You can also call The Hanford Resource Center at 1-888-654-0014 or 509-946-3333