Educators react to lawmakers agreement on budget cuts
Posted:
Updated: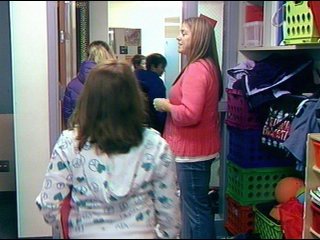 KENNEWICK, Wash. -- A day after lawmakers in Olympia agree on a budget, groups dependent on state money are trying to figure out what it means to them. A big hit is going to education.
"Backwards, we're going backwards,"that's how teacher Connie Meredith describes the cuts she and other educators will likely face now that state lawmakers have come to an agreement to fill a five billion dollar budget deficit.
She says as a teacher, it's just wrong,"I mean, teachers alone spend their own money out of pocket in order to help things go smoothly in the classroom,"says Meredith.
Under the deal reached, teachers will see a 1.9 % cut in their salary. That means if a teacher is making $31,000.00 a year, under the plan, they would now make $30,411.00 dollars, $589.00 loss.
"They're being told, their wages will be cut, but their work day has not been reduced, so the implications would be we're expecting you to work your 180 days, but we're taking away approximately three and half days wages,"explains Joy Riley, President of the Pasco Association of Educators.
Some teachers say they're not the only ones being affected, so is your child.
"How am I supposed to help your child in 55 minutes?" That's what Richland teacher Kendell Huling is asking Olympia. The cuts will also affect classroom sizes by eliminating $215 million to reduce K through 4 classrooms.
"Class sizes are already larger at the larger grade level. Rather than the k-4 who are voters have said time and time again, that we want our teachers to have smaller classrooms so our kids can get the attention they need from teachers," explains Huling.
KNDU reached out to school districts in Pasco, Kennewick, and Richland. Each said they would have to examine the agreement before they could talk about it.