Fist graduating class at Chiawana High School
Posted:
Updated: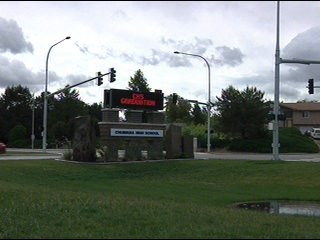 PASCO, Wash. -- Two years after opening its doors, Chiawana High School is preparing for it's first graduating class.
"It's really great to be the first graduating class. You get to set all the traditions for graduating classes in the future," says Chiawana senior Courtney Campbell.
Campbell started at Chiawana as a Junior two years ago. She, made the move along with half the Sophomores and Freshmen who went to Pasco High School. The Seniors stayed so they could graduate where they started. Back then, things were so crowed, Pasco High was voted the biggest school in the state of Washington.

"We've had a real over-enrollment problem through out the district,. " says Leslee Caul with Pasco Schools, " we had more than 3,500 kids in one school and it kept growing. According to the US Census, Pasco grew 83% in the last 10 years, so the move was necessary and many kids welcomed it.
"We were crowded into huge class and now the classes are still large but they're not as big, and it's more intensive learning," says Campbell.
In fact, this first class to graduate Chiawana High School has 366 senior students. The school is almost at 2,000 students alone. Pasco High's enrollment is 1,700, and it grows more and more each year.
But even with just two years at the new school, most seniors enjoyed their time at their new school.
"I .bleed purple, because of my brothers and my family, but I had to adjust to this new school and now I have spirit just to graduate," says Chiawana senior Esteean Asntillan.
Graduation will take place June 4th at Edgar Brown Stadium at 10:00am.