Yakima Online! graduates
Posted:
Updated: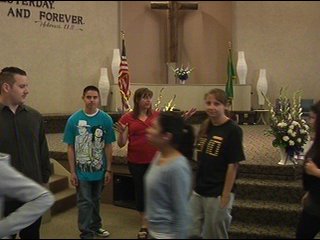 YAKIMA, Wash. -- Seniors from Yakima Online! graduated Friday night. Dyllan John was among the unique graduates. He is the first in his family to bring home a high school diploma.
Dyllan found Yakima online after leaving Eisenhower High School. This was before his junior year. Dyllan soon found work but needed a new school that could adjust to his new schedule. "It was a pretty free schedule, you know. I was able to go to school when I wanted to. I could get home from work at 12:00 p.m. and be able to do my school work."
Yakima Online! assistant principal Lois Menard says the program often takes in students who are spending more time caring for their families than sitting in a classroom. "Many of them are working full-time so they can do their online learning in the evening, on weekends. They are maybe helping care for family members who are ill."
Site coordinator Arlene Franz says Dyllan has taken Yakima Online! to a different level. He has been a wonderful representative for us as a student. Academically he learned how to learn online very quickly."
Though the online professors are contracted out of Oklahoma City. The students can interact with them through a chat box whenever they need. The program gave Dyllan direction and focus. Yet he found he wanted to study medical radiology through personal experience. "I got interested in that because I've broken so many bones in my life and seen so many x-rays that I got kind of fond of it."