Nuns departure leaves Tri-Cities without sisters
Posted:
Updated: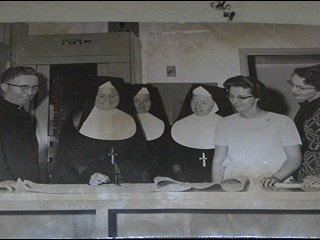 KENNEWICK, Wash. -- For parishioners and students at Saint Joseph's Catholic Church and school in Kennewick, nuns have been what they've known for nearly five decades, but soon all that will be left is memories.
"It's very sad because this is a magnificent life, it's a wonderful life," explains Sister Noreen O'Connor, who came to St. Joseph's in 1983 as principal of the school. She uses the word sad because the Sisters of Saint Joseph of Carondelet will be leaving to return to their headquarters in Los Angeles, California.
The order has been here for 46 years, but their declining numbers have made it hard to be everywhere. "When you say a temporary or partial or full time commitment, people are afraid now of making a commitment," says Sister O'Connor.
When Sister Noreen came to Saint Joseph's in 1983, there were 45 sisters between the Tri-Cities and Idaho, now there are only 7.
For parents of children taught by the sisters, their departure leaves a void. "It's a huge part of our community. It's a huge of our school. I think just knowing that there's someone here on campus,"says Mary Crowe. Other parents like Cherie Rockstrom say there's a bond between the nuns and the kids they taught, "we venture out in the world sometimes, we lose that community, and that's what they treasure and they become not only their teachers, but their friends."
While a door closes, others remind, this is an opportunity to open another. "It's an event that happens, for some it's sad, but at the same time, you have to look at the new doors that are opening up," explains Father Richard Sedlacek.
After the sisters leave, there will be two sisters from the order still working at Lourdes Medical Center. But the orders presence in church's and schools in our area will be gone.