Police release information on officer involved shooting
Posted:
Updated: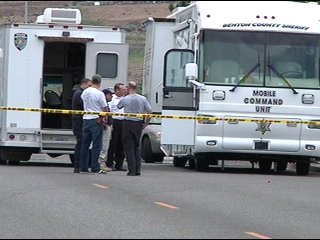 RICHLAND, Wash. -- Investigators have released more information regarding this weekend's fatal, officer involved shooting in Richland. The victim has been identified as 27-year-old James Dean Schultz. Below is a press release from Richland Police.
During the early morning hours of 6-5-11, Richland Police investigated several stolen vehicle reports. During those investigations, James Schultz was named as a possible suspect. On 6-5-11 at 0629hrs, officers were dispatched to the area of 1400 Alice St a report of a Suspicious Person. It was believed that the call could be associated with the earlier stolen vehicle. Officers responded to the area and found a gold colored sedan occupied by 5 people, including James Schultz. Five Richland Officers were present during the call. During the course of the contact with the suspects in the vehicle shots were fired. James Schultz died at the scene. The occupants of the vehicle were interviewed by investigators from the Special Investigations Unit. All but one was later released. Rolando Vargas, a 21 year old male was booked into the Benton County Jail for Unlawful Possession of a Firearm first degree.

The Special Investigations Unit (SIU) along with the WSP Crime Lab Response team processed the scene where the shooting took place. A handgun, not belonging to involved officers, was recovered at the location.

SIU is handling the investigation involving the shooting.

Richland PD Detectives are handling the investigations pertaining to the stolen vehicles.

The five involved officers have been placed on paid administrative leave, which is standard practice.

Additional information will be posted as it becomes available.