Special Investigations Unit handling it's first police involved shooting
Posted:
Updated: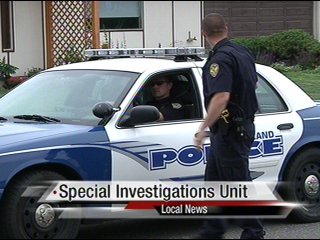 RICHLAND, Wash. -- An update from the Benton County Coroner and the Special Investigations Unit, on the victim who died in an officer involved shooting in Richland over the weekend.
Coroner, John Hansens has finished the autopsy for 27-year-old James Dean Schultz. He says Schultz died from multiple gun shot wounds. Hansens is not releasing the exact number of bullets. He says it an effort to help maintain the integrity of the investigation. He does say Schultz was hit in the upper torso and abdomen.
Richland Police confirmed Schultz died inside the car on June 5th.
The coroner is also awaiting Toxicology results on Schultz. Prosecutor Andy Miller put a hold on the release of the body, pending the results of the investigation. Hansens says this is standard procedure in this type of investigation.
In the mean time, the newly formed Special Investigations Unit is in charge of this shooting. It's a team of investigators from all the law enforcement agencies in Benton and Franklin Counties, including both Sheriff's departments, both prosecutors and both coroners.
Hansens says although it's a new process, it it's a good way to handle the investigation.
"When you are putting together this kind of group, and investigating the incidents that they investigate, officer involved shootings, you want the public to have confidence in the outcome,"

Finalized findings will be sent to Benton County Prosecutor, Andy Miller, who will make the ultimate decision as to whether or not the shooting was legally justified.