School district says selling legal drugs on campus isn't against policy
Posted:
Updated: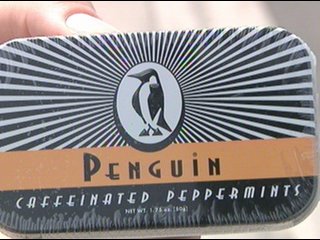 YAKIMA, Wash- Monday Garret Bosworth's parents pulled her out of West Valley Middle School. They're disappointed with the administration for a couple of reasons. The caffeinated peppermints are just one of the latest.
"We were all in pain. We had headaches, I know one kid who almost threw up" says Garrett.
Garrett was one of the 35 or so kids who had some effects from the mints. She said that unlike some students who paid for them thinking they would make them hyper; she was surprised when she started feeling different.
'I was really scared, I'm like did that kid give me something that's going to kill me?'", remembers Garrett.
She says she went to the nurse who just sent her back to class without calling her parents.
"They didn't seem like they cared, it's not that big of a deal", says Garrett.
Her father begs to differ. Although she wasn't one of the at least two student who was taken to the hospital, he says he could tell something was wrong with Garrett when she got home and he called poison control. According to him it's not the first time she's been hurt before at school without the staff letting him and his wife know.
"So we weren't surprised that they didn't, we disagree with it, we feel that they put our daughter at risk", says Anthony
But what did surprise him was learning that what the student who sold the caffeinated mints did was not against school policy.
Bosworth showed me a letter on school district letterhead saying that the code of conduct does not prohibit selling legal drugs on campus.
The administration says that one of the reasons why the student was suspended and not expelled.
"I believe the kid should be removed from the school, he's buying stuff that kids want for a high, and he's selling it in school", says Anthony.
The West Valley School District Superintendent, Dr. Peter Ansingh said the student was not expelled because although the mints made people sick, they are not an illegal substance. He says the student handbook will be modified in light of this situation.