Yakima elementary school aide killed at Taco Bell parking lot
Posted:
Updated: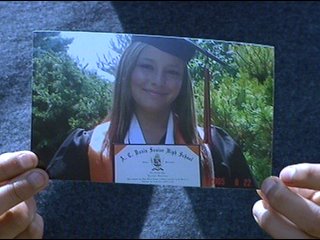 YAKIMA, Wash. -- A woman is dead after a shooting at Taco Bell parking lot early Sunday morning.
"It was just so very shocking for me because I would never think this would happen to her," says cousin Jazmin Magana. The entire family was at her parents' home in Yakima today mourning their loss.
Yakima Police were called out to 8th Street and East Yakima Avenue just before 2:00am after reports of shots being fired. They found Yecenia Guerrero, 24, slumped over in a car. She suffered a gun shot wound to her upper body. First arriving officers started CPR, and they did transport her to a hospital, where she later died. No one else in the car was hit.
"Unfortunately there was a shot fired somewhere along the line," and she became the unintended victim of that shot," says Sgt. Lloyd George with Yakima Police.
Guerrero was a paraeducator or teachers aide at McClure Elementary School in Yakima. She was also a graduate of the University of Washington. Police say she was not affiliated with any gangs.
"She was top of her class,she just graduated from the University of Washington. She was always an athlete, a straight A student. She came back just last summer and got a job with the school district. She was planning on getting married sometime next year," says cousin Maria Leon.
The motive for the shooting is under investigation. Yakima Police plan on reviewing surveillance video from neighboring businesses to find out what happened. If you have any information, please contact Yakima Police, 509-575-6200